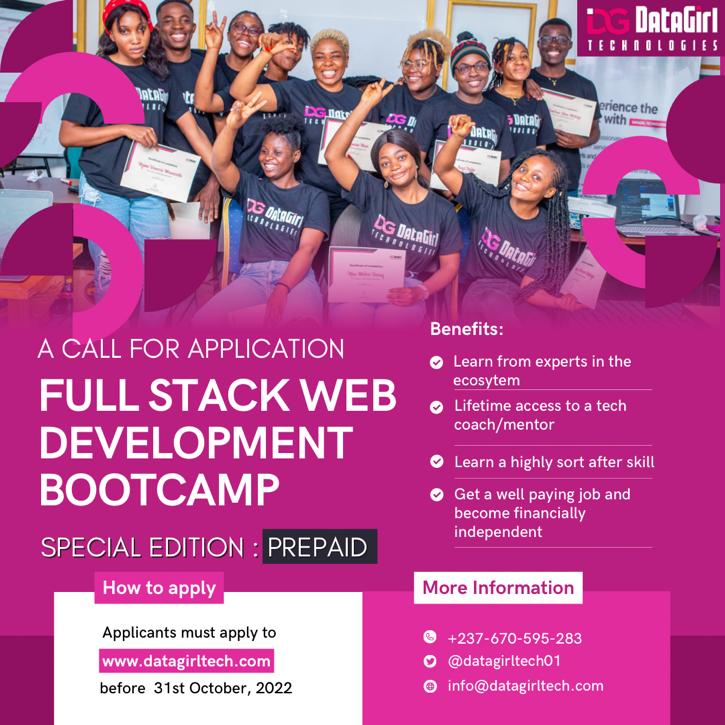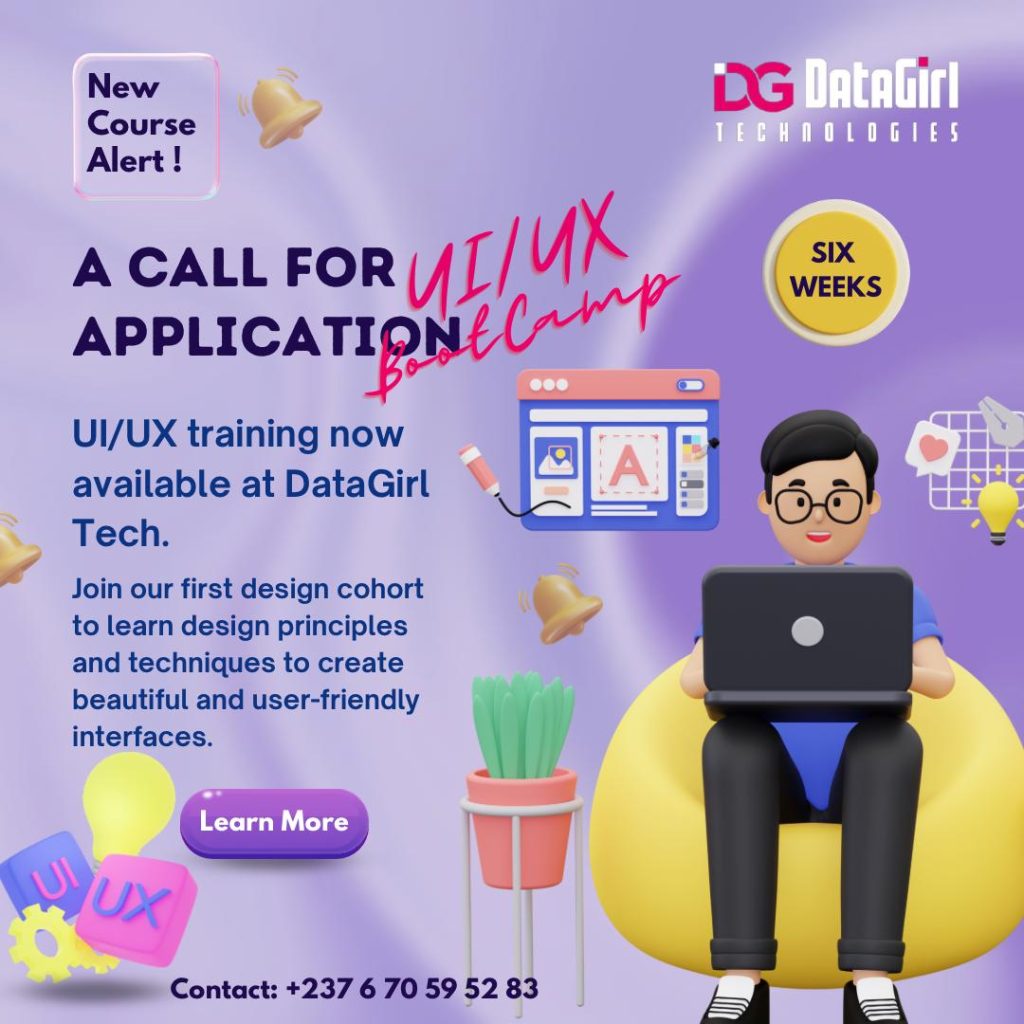 Target:
every young passionate girl in university or higher education already studying or has basic knowledge or ideas in any tech-related area.
Every young girl passionate about tech with no experience in tech
Working Professionals switching careers
Targeted Number: 25 Students, 20 girls, 5 boys
Targeted Students: We'll target students in their 2nd, 3rd & final year in the universities around Buea. All students coming from out of Buea, or Bamenda must have where to live in these towns during the course duration.
Duration
3 months course on Full-stack Web Development
6 weeks course on Design
Tentative Start Date: Every 3 Months
Registration and Selection Process:
Students will apply through an online form, and pre-selection will be done immediately
Interviews will be done in the following week of application. Pre-selected students will be contacted
The final selection will be done immediately after the interview. The selected students will be informed.
Classes will begin immediately. Attendance during orientation is mandatory.
NB: The nature of the interview will be decided upon by the interview team. 
Selection Must-Haves (Requirement policies)
Must possess a laptop
Must be based in Buea, or Bamenda
Must be willing to learn.
Must attend all classes. 3 Consecutive absences and you are kicked out but will still pay fees.
Must agree to all terms and conditions.
Fee
The Fee will be set at
300,000 francs ($600) for the Full Stack Web Development Program in Buea.
200,000 francs ($400) for those in Bamenda
100,000 francs($200) for the design boot camp. 
An Impactful Immersive Learning Experience At Data Girl Technologies
Build a Career in IT
Do you want to change jobs and take up an IT career? Are you a graduate who wants to build a career in IT? Do you have some skills in IT but you want to build a career path that can give you your dream job? Are you not sure of the IT training and skills you need to prepare for the career you want?

DataGirl's IT career path training is created to help you choose a career in IT, get the required IT training and skills which prepare you for a well-paying job. Our IT career path specialist is always ready to guide you
See what our students say about us